Unconventional but exemplary,
modest but complex
Bend refers to the "bend in the road": the one that leads you not only to our California winery, but also down the path less taken. This "bend" leads us to discover new things and explore amazing, unforeseen experiences. We bring you the adventure of Bend wines – unconventional but exemplary, modest but complex. We welcome you to journey with us and fall in love with our wines.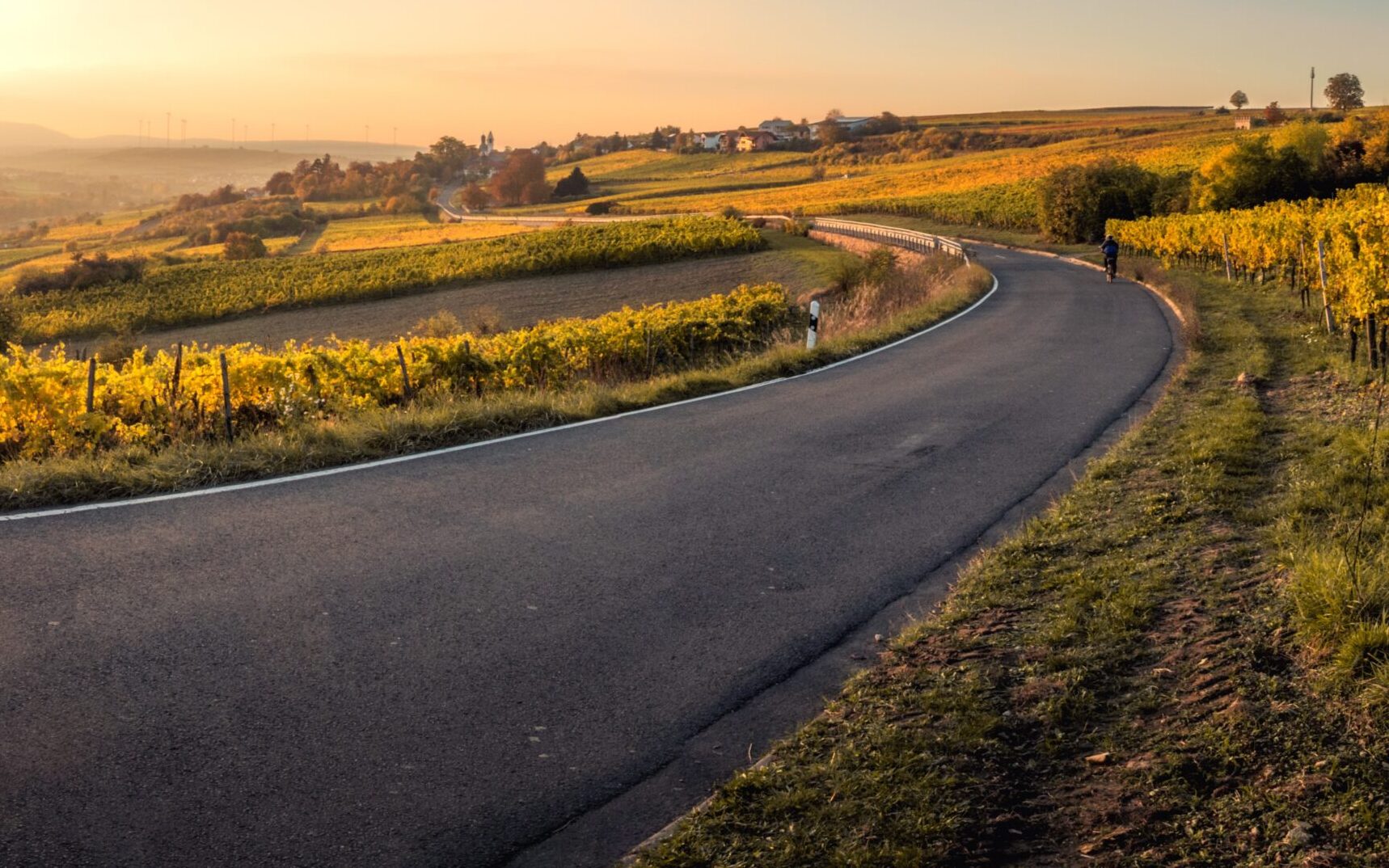 Our Winery
Our winery is located around a long, graceful bend in the road lined with rows upon rows of thriving California vines. Although many may not be able to journey down this winded path, at the end you'll find a bustling sanctuary of hardworking hands. It is a strong shelter for our resting wines and a true discovery for those that venture to seek.

CHARDONNAY
Take a journey with us, glass in hand, and enjoy the enticing honeydew and Golden Delicious apple flavors during this Chardonnay adventure. Aromas of lemon zest and green melon combine with a medley of vanilla oak and tangerine tart flavors, leaving you with a soft creamy mouthfeel. This wine is an extraordinary match to fish fillets, melon with prosciutto, and cream-based soups.

MERLOT
This amazing, unforeseen Merlot will delight your senses with a curious diversity of aromas and tastes. Layers of fig, raspberry and baked rhubarb are married with notes of basil and forest floor, while moderate tannins surround lingering notes of dried blackberries. This medium-bodied wine pairs well with artisanal cheeses, pulled pork, and mushroom pizza.

CABERNET SAUVIGNON
We invite you to discover and explore this decadent California Cabernet Sauvignon that begins its adventure with robust aromas of tobacco, clove and red licorice. Flavors of cherry, dark plum, and wild blackberry are abundant as they are accompanied by firm touches of bay leaf and earth. A full-bodied velvety mouthfeel and lasting finish make this an ideal complement to steak frites, mushroom risotto, as well as Gruyere and blue cheeses.